Blog
June 15, 2015
---
I have just recently sold this listing at # 1808 821 CAMBIE ST, Vancouver.
---
March 1, 2014
---
I have just recently sold this listing at Confidential Clarke Road, Coquitlam.
---
February 10, 2014
---
Don't buy a house that will be difficult to resell.
Normally, most of a property's value is not in the house, it's in the land. You would do well to heed the old adage of buying the worst house on the best street, not the best house on the worst street. If you buy a house that is overdeveloped compared to neighboring houses, you may think you're getting a great deal when you buy it, but you will probably have a hard time getting back what you paid for it when it's time to sell.
Use a REALTOR(R).
Some homeowners think that selling their own home will save money and give them an advantage over the Realtor-using majority. Before you start down this complicated path, here are a few reasons why using a real estate professional is important:
1) You will be drastically limiting your exposure to potential buyers, which means it can take between 10 and 15 times longer to sell your home. Houses that take a long time to sell usually sell for less because buyers believe there must be something wrong with them.
2) Most buyers find negotiating with sellers extremely awkward, and therefore avoid For Sale By Owner situations.
3) Most buyers use a Realtor in their home search, and most buyers' agents will typically not work with FSBOs because they will not be paid. This means you will have to offer a selling commission to attract buyer's agents, which will cut into your expected "savings."
4) Lack of negotiating experience can result in a lower selling price, or worse, a bungled contract and possible lawsuits. It is probably unwise to pit your negotiating skills against those of experienced professionals.
5) If you plan to use a lawyer to help you negotiate, your lawyer's fees could be considerably higher than a Realtor's commission. Unlike Realtors, lawyers do not get paid for proactively representing your best interests or mediating delicate situations.
6) You only pay a commission to your Realtor if they successfully sell your home at a price you are happy with.
---
February 9, 2014
---
Attention Family Physicians! Suitable for one of two doctors.
Proof of high income with financial statements. The seller is moving out of the country and motivated!
Same location since 2003 with around 1700 active patients waiting for a new doctor!
High exposure high visibility street access location in a plaza with plenty of free parking.
880sqft space contains reception area, 2 treatment rooms, private office with a private washroom and a patient's washroom.
Call me today to schedule a viewing.
778.986.7653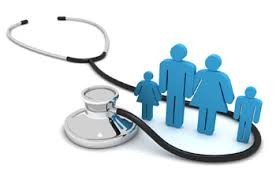 ---
February 8, 2014
---
View my new listing for sale at Confidential Landsdowne Drive, Coquitlam and currently listed at 89000.

Attention family practitoners, general practitioners, locums! The medical practice has been at the same location since 2003. The current physician is relocating to the U.S.A. The Doctor has around 1700 active patients in the current data base. This 882 sq ft floor plan consists of reception area, 2 exam rooms, doctor's private office and a private washroom, kitchen and a patient's washroom. High traffic location with plenty of free parking in a busy plaza. Gross income is around $430,000/yr. Open only 4days/wk. 2 medical assistants are willing to stay if you wish. Physician Qualifications: Eligible for the College of Family Physicians of Canada Cert. (CCFP) Certificate of College of Family Physicians of Canada (CCFP) Licensed by CPSBC (to practise in BC)
---
January 31, 2014
---
View my new listing
for sale
SOLD
at
Confidential Clarke Road, Coquitlam
and currently listed at
$29,900.
SOLD
Great opportunity for massage therapists, estheticians, reflexologist to expand or start your own day spa business! The owner is retiring. Priced for quick sale! Equipment alone costs more than the asking price. This day spa has been at the same location since 2002. The owner has about 800 membership clients in the current data base. High traffic location in Coquitlam near Lougheed Mall in front of future Evergreen Line. 800sqft floor plan consists of front desk, bathroom, laundry room, kitchen and 3 treatment rooms. Plenty of free parking.
---
November 30, -0001
---
View my new listing for sale at
550 Upper Bayview Road, West Vancouver
and currently listed at $1,699,000.
THE GREAT ESCAPE - HIDDEN GEM of LIONS BAY! Nestled on a Quiet Cul-De-Sac hill off of the Scenic Drive of the Sea to Sky hwy, this house offers both the Serenity and Security of small community living and the Convenience of nearby city living. The Fabulous View of Howe Sound/Snow capped coastal Mountains and the Fresh Air surrounded by Lush Landscaped Garden and Trees will melt away your daily stress!. You will also appreciate the Flat Drive Way and Practical Lay Out of the house in this neighborhood. This custom built approx. 4400 sqft house consists of Double Garage, Living room, Dining room, Kitchen, Den, Laundry room on the first floor, 4 bedrooms and 2 bathrooms on the second floor, 1 bedroom, Recreational room, Games room, 1 bathroom on the basement. Minutes to Elementary school, Caulfeild Plaza Shopping, Marina with dry storage for boats up to 32 feet, Sandy Beaches, Hiking trails, Golf, Mountain Biking nearby. 30 mins to Downtown Vancouver, 50 mins to Whistler. Great Value for Families with Young Children looking for Quality Lifestyle or Investors looking for a Solid Long Term Investment! A 'Must See' for OutDoor enthusiasts, avid Cyclists and Nature Lovers from all around the world!
---